Five Steps to Internet Marketing Success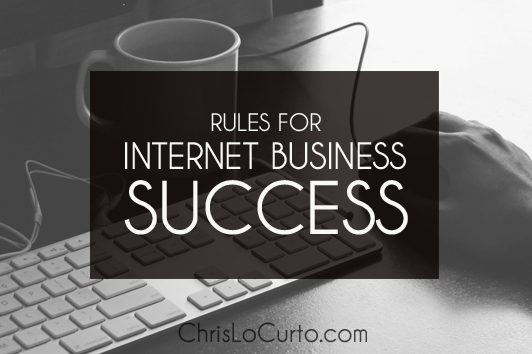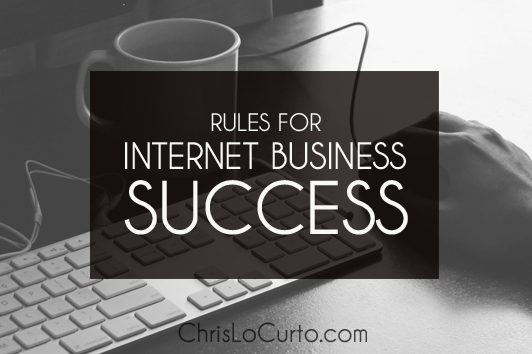 At its most basic, Internet Marketing is nothing more than the process of selling things on the internet. However, the subject can be very confusing, particularly to anyone embarking on Internet Marketing for the first time. With terms like Search Engine Optimisation (SEO), Autoresponders, Pay Per Click (PPC), Ezine Advertising and others, it can sometimes feel as though one is leaning a new language.
In addition, as an Internet Marketing newbie you will have so many eBooks, reports, emails and other materials shoved your way by so called "Gurus," each claiming to offer the best way of making money online, it is difficult to know how to sort out the wheat from the chaff from the sheer volume of information.
The result of this "information overload" is that, because we do not know what works, we end up trying every "latest and greatest" marketing system that comes our way. This is sometimes referred to as "Shiny Object Syndrome" or SOS.  A shiny object is one that distracts attention and in so doing takes you away from the achievement of your goals. One of the keys to success in Internet Marketing is staying focused and it is hard to stay focused when your attention is continually distracted by shiny objects. Shiny Object Syndrome indeed is the number one reason why most people fail to achieve lasting success in their Internet Marketing endeavours.
The #1 Key to Success – Your Product or Service Must Solve a Problem.
The good news is that there is a way to avoid information overload and shiny object syndrome. There is a simple five-step system for making money online that has been proven to work and has stood the test of time. Just as when building a house you must lay solid foundations on which to build the house, mastering these basics of Internet Marketing will provide a firm base on which to build a stable and sustainable internet business from which you can profit for years to come.
Before I share with you these five keys to success in Internet Marketing, it is important for you to understand that your success online depends very much on how much you are prepared to help others. This is because marketing of any kind, whether online or offline, is the process of solving people's problems for a profit. Therefore, whatever you are selling or promoting must solve someone's problem. It goes without saying that if your product does not meet a need, then no one will buy it and your online business will not succeed. On the other hand, if your product or service solves their problem, then people will buy from you, and more importantly, they will trust you enough to buy from you again. Building trust and a loyal customer base is the foundation of a sustainable business.
Five Simple Steps to Internet Marketing Success.
The five simple steps to Internet Marketing are as follows:
Step 1: Find a starving crowd.
A starving crowd in this context is a large group of people that have a need to satisfy. In other words, the first step to succeeding online is to find an active market. A lot of people make the mistake of choosing a product to sell without consideration of whether there is an active market for that product.
A number of market research techniques exist for determining whether an active market exists for a product or service. These techniques are used to determine if the market is, (1) large enough (2) has enough of a need for a product to sell well, and (3) whether there is enough money in the market to make it worth pursuing. Examples of markets that satisfy all three criteria include Health and Fitness, Dating and Relationships, Self Development and the Make Money Online market.
Step 2: Find a product or service that meets the need of the market
Having identified a potentially profitable market, it is time to find or create a hot selling product that meets the need of the market. There are essentially four ways by which this may be done, namely (1) Create a digital product (2) Buy products wholesale and sell them retail (3) Sell products as an affiliate (4) Buy resale rights and sell the product from your web site. See my article "Start an Online Business Today with Affiliate Marketing" to learn why, by adopting option (3) Sell products as an affiliate, almost anyone, regardless of circumstance, can easily start an online business.
Again, tools and techniques exist for the purpose of creating and/or finding profitable products to sell online.
Step 3: Find a way to place your product or service in front of the hungry crowd
Having discovered an active market (a hungry crowd) and identified a product that satisfies a need of the market, the next step is to find the most effective way to place your product in front of the hungry crowd. This essentially involves online advertising, of which there are many forms.
The essential point to bear in here is that the goal of advertising is to get the reader to your website (or the site of the product or service you are promoting as an affiliate) and not to try and make the sale with the ad. The ad sells the click to the site and the content of the site does the selling of the product.
Step 4: Have an online brand or identity
This simply means having a website on which to cultivate your image, develop relationships with potential customers and to act as a platform for making sales. The good news is that, thanks to modern internet tools and software, creating a website is easier that it has ever been. Another important point to bear in mind is that a website does not have to look fancy to be effective at making sales. A powerful message is more important than a slick look or fancy graphics.
Publishing a WordPress blog is one of the easiest ways of setting up an online presence. With just a few clicks you can begin to add high quality content and attract potential customers in any market, without having to hire an expensive designer to build a website. All you need is a domain name and a hosting account.
Step 5: Have a great follow up system
A great follow up system is one that reminds visitors to your site why they should return to and buy from you. After all they came to your site for a reason but did not buy first time round.
In the majority of cases, the reason they did not buy first time is that they did not have enough information. An effective follow up system will solve that problem and keep them coming back by telling them how they will benefit when they buy your product.
Creating a follow up system requires an autoresponder which is used to deliver a series of email messages to your prospects, with each message pointing out the benefits of your product or service and asking the reader to visit your website and buy. I would personally recommend Aweber's autoresponder service as they have a proven track record as the best in the business.
Conclusion
By way of conclusion, I will add that success online requires hard work and determination. There are no guarantees and as with any business venture, you can actually lose money. However by following a proven formula and sticking to it, you will have the potential to create the lifestyle of your dreams.