I Acknowledge The Need For Change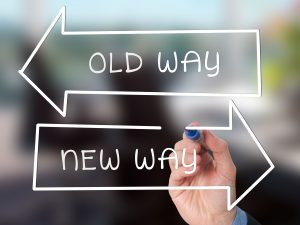 I believe that change is important to continuous growth. Being open to a new direction and accepting it results in renewal in my life.
Each day I conduct a self-assessment exercise to identify areas for development. When I am honestly able to acknowledge an area, I take what comes with the change effort. I know that a rough road towards growth has a fulfilling end.
My relationships with family and friends sometimes suffer from a lack of attention. It is important to constantly nurture them so our bond becomes stronger.
There are positive changes that relationships go through when I make time to adjust my input. I make an effort to keep channels of communication open with loved ones. This helps us to stay current with each other and allows our relationship to evolve.
I am proud of my role as a leader in my organization. It is important for me to evaluate and adjust my performance so I continue being valuable to the team.
When I experience a setback in my life, I avoid allowing it to keep me down. I find ways to rebuild and make myself stronger than before. My fortunes turn around when I exercise creativity, resolve, and focus.
Today, I am open to the possibilities that await me when I acknowledge the importance of change. I look forward to renewal and encourage it to achieve personal development. My inner strength comes from my openness to evolving.
Self-Reflection Questions:
What are some of the red flags that cause me to question opportunities?

In what ways can I achieve a renewed mind and soul?

How open am I to changes that require assessment of my friendships?