Start an Online Business Today with Affiliate Marketing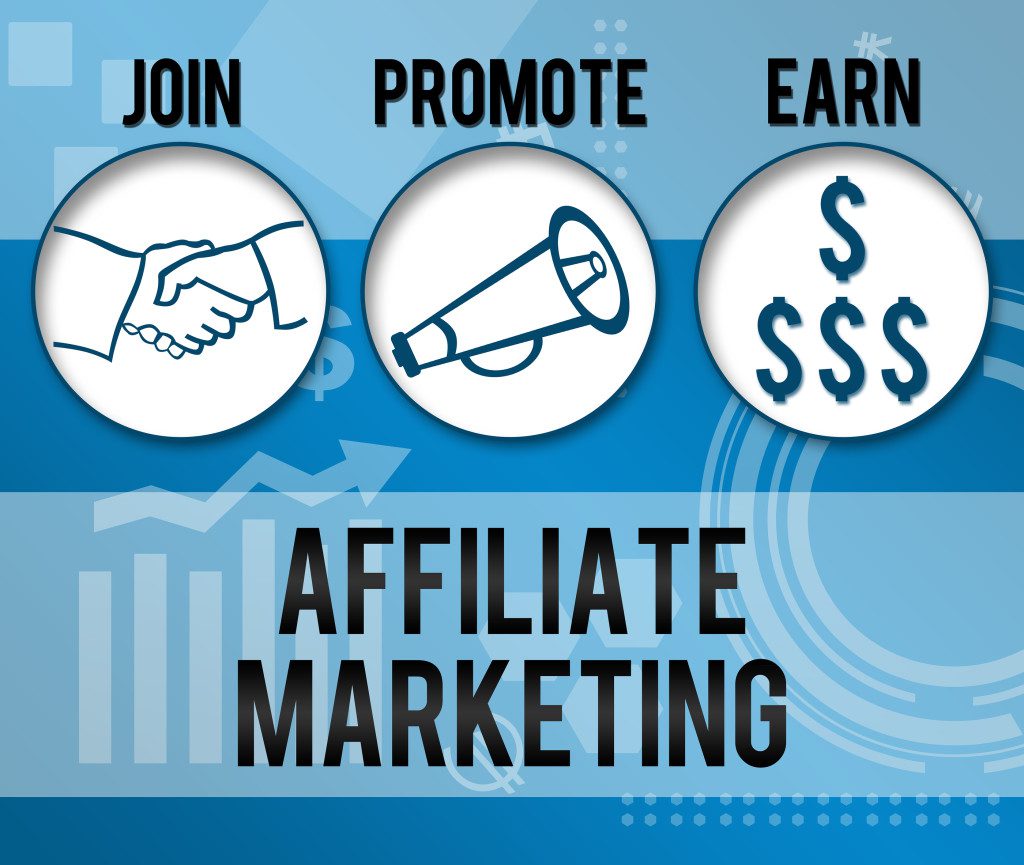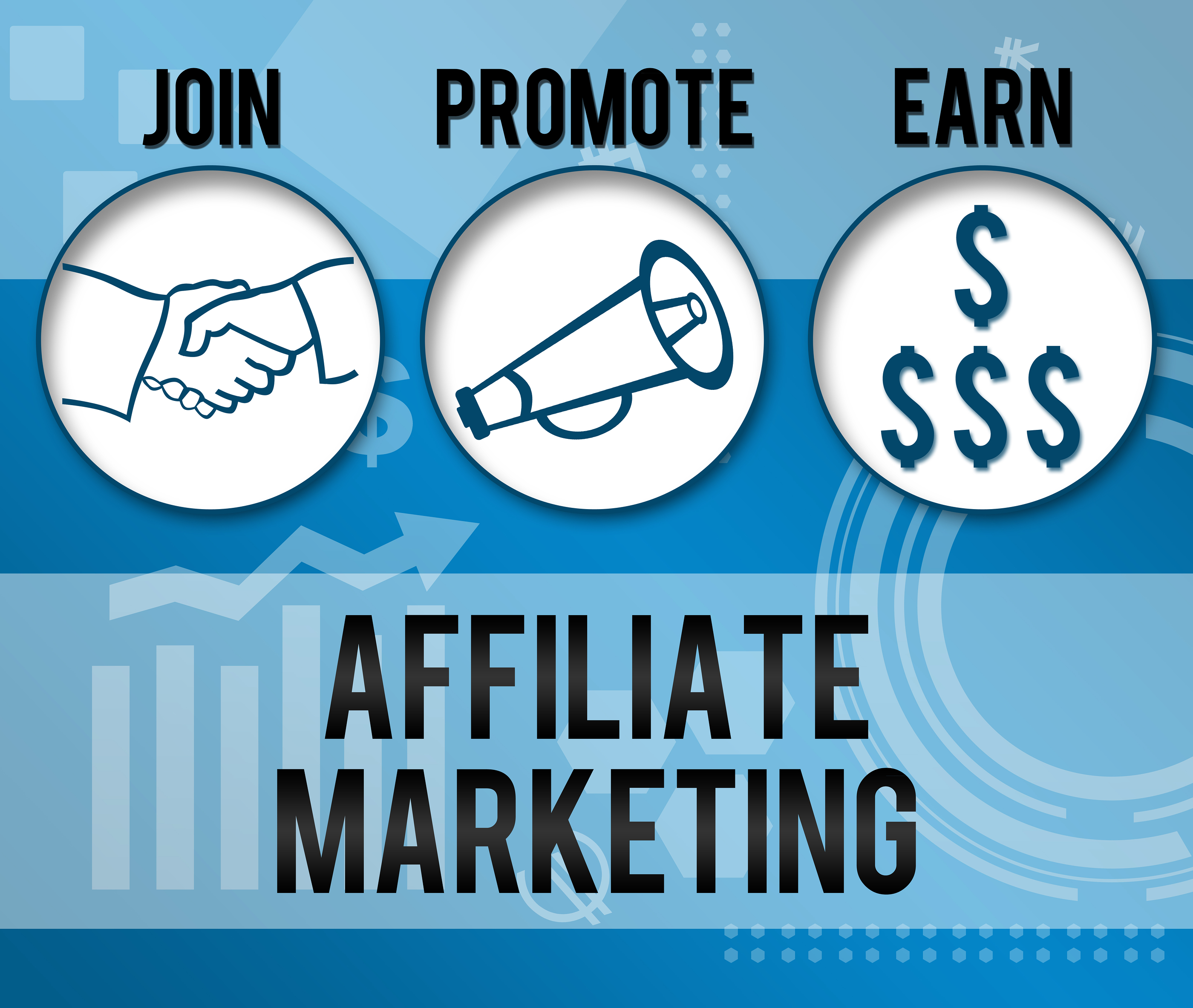 There are many ways of make money on the internet but one of the easiest and most appealing is Affiliate Marketing. As I described briefly in the article, Journey to Internet Marketing, Affiliate Marketing is an online business model where one makes money by helping to sell other people's products. This is normally achieved by promoting a product or service on your website and convincing visitors to your website to click on special links that lead them to the product or service provider's website. In this scenario you do not own the product or service that you are promoting, but you receive a commission for every sale of the product or service resulting from customers that you send to the seller's site.
An interesting analogy of the affiliate model is the process of buying and selling a house. In this case the real estate agent (the affiliate) does not own the property but he or she gets paid a commission by the seller (or merchant) for promoting the property by showing prospective buyers around.
How Affiliate Marketing Works
Probably the most common example of affiliate marketing is Amazon's Affiliate program. In fact Amazon were the original creators of the affiliate concept and I belief they own the patent on it.  Amazon, who in this case is the Merchant, has an affiliate program that anyone with a website can join. So that if, let us say, you have a website or blog about a particular hobby or passion, all you have to do is join Amazon's Affiliate program, which is free, and then display some images of popular books or products about your hobby on your website and use affiliate links to attach the images on your website to the same products on Amazon's website. Every time a visitor to your website clicks on the links, he or she will be taken to Amazon's site and if they buy one of the products then you earn a commission. An important point to note is that, for the buyer, nothing changes as he or she does not pay more for having bought the product through your affiliate link.
Why Affiliate Marketing Is More Popular Than Other Ways of Making Money Online.
The low set up cost of affiliate marketing is one of the main reasons why it is so popular when compared with other ways of making money online.  A computer and access to the internet is about all you need. This popularity is further enhanced by the mutually beneficial relationship between merchant and affiliate; the affiliate is able to make money from his or her web site with relatively little work, whilst the merchant gets virtually free advertising for his products, for which he pays only when a product is sold.
However, although easy to set up, affiliate marketing is no different to any other business in that it still requires hard work and determination to succeed.  One has to work hard to attract visitors and potential customers by maintaining up to date, interesting and useful content on the website.
Other benefits for affiliates include:
1. Less complex trading conditions – there is no need to worry about all the things that are normally associated with producing and selling products, like buying inventory and shipping finished goods. In addition, the merchant takes care of all marketing materials, financial transactions and after sales service.
2. Trading on the internet means your business is open to a worldwide audience or market. Your business is also open 24/7/365 meaning that you can, potentially, "make money whilst you sleep."
3. There are no limits to how many products you can promote. As a matter of fact, you do not have to be an expert to promote a particular product, which opens up the possibility of promoting products across various unrelated markets. However, this should be attempted only when one has gained enough experience in one's chosen original market.
The benefits for the merchant are mainly the wider reach they get from having an army of affiliates promote their product. Moreover, unlike a conventional sales force who command a basic salary, the merchant only pays the affiliates when they make sales.
3 Steps to Getting Started
The first step to getting started with Affiliate Marketing is to decide that you want to do it. The affiliate marketing process then involves a number of steps, namely:
1. Market Research – this is not as complicated as it sounds and basically involves working out what you want to promote and how you are going to promote it. Although quite easy this is, nonetheless, a very important step because getting it wrong could result in months of work on something that will eventually not yield the expected return. There are techniques employed to analyse the size of any potential market and whether it will be profitable or not. For obvious reasons, it is usually advisable to start with something of interest, like a hobby, although this is not necessary.
2. Set Up a Marketing Funnel – again this is easier that in sounds and you can learn how to set up a high converting marketing funnel by downloading my Free eBook "Anatomy of a Sales Funnel" here.
3. Drive Traffic to Your Website – in ordinary parlance this just means get as many visitors as possible to your website. If no one sees your site, then there is no possibility of making sales. Imagine your new website as a new island in the Ocean of the internet. Unless all the ships that travel on the high seas know it is there, then they will just sail on by, oblivious to its existence. Again there are many techniques and strategies designed to raise the profile of your website in order that it may be visible to passers-by.
Furthermore, you will only be interested in attracting visitors that are likely to have an interest in whatever you are promoting, For instance, if your website is, say, about knitting, then there is no point in having a lot of visitors that are keen on golf because these visitors will leave immediately upon landing on your site, because the content of the site will be of no interest to them…golfers with an interest in knitting excepted of course.
You can learn more about how to get started with affiliate marketing in my Automatic Marketing video course inside my private membership site www.myonlineincomeacademy.com, in which I show the specific steps you need to take to build and automate your online business. You can also click the button below to subscribe to my free "Inside Internet Marketing" eCourse, and I will send you twelve daily introductory lessons on various aspects of Internet Marketing.
Finally, affiliate marketing is not a race. It is as much about enjoying the journey as achieving your goals. You are bound to make mistakes along the way and you may have to work harder than you imagine. Therefore, if you decide to embark on the road to affiliate marketing you will need to commit for the long haul and not give up at the first sign of difficulty. The important thing is to TAKE ACTION and keep learning from those that have traveled the road before you.