Hi, I'm Derrick and welcome to my blog
My mission in life is to help as many people as possible to have a better quality of life whilst on this planet, so that they can help as many people as possible and so that they can help as many people as possible, and so on…
I make no claim to be special in any way. I am just one of over seven billion Human Souls that exist on earth. I believe strongly that "knowledge is for sharing" and, because each of us experiences life in a unique way, every one of us has something valuable to offer our fellow Human Beings.
My passions are Internet Marketing and Self Improvement. Internet Marketing because, done correctly, and motivated by a desire to help others, this gift from God can help to make you wealthy beyond your wildest dreams…but more on that later.
Self Improvement is the means by which we can all discover our purpose in life. A fact we all have to face is that life presents us with a challenge at every level, and a person's lifestyle typically reflects his or her attitude in responding to that challenge. What most people do not know is that we all have the ability to get everything we want out of life. Every one of us has the power to accomplish great things simply by using the power of our minds.
Starting from where each of us stands today, with a little effort, we can raise our physical and mental energy by actively embracing Self Improvement, and in so doing, put ourselves in a position to attract more success and abundance to our lives.
Duckboards and Stilts
I am guessing that as you read this page you are probably curious as to the significance of the title of this blog. What, after all, has Internet Marketing and Self Improvement to do with Duckboards and Stilts?
Well, I have to admit to having borrowed this idea from a Self Improvement text I read some years ago…I forget where. The idea stuck with me and has been my guiding principle ever since.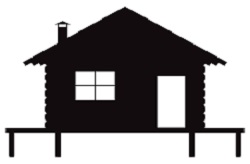 Imagine we live on a farm. The grounds of the farm are covered in the muck and filth one normally finds on a farm, only on this farm there is so much filth that we had to build our farmhouse on stilts to keep it above all the muck. Around our house we constructed duckboards, which allow us to move in and out and around the house, whilst staying above the muck. But, because we live on the farm – this is our calling – we sometimes have to leave our haven on stilts and attend to the work that has to be done on the farm. We then find ourselves covered in all the muck and filth of the farm again. Even on our days off, which we spend in and around the house, we sometimes find ourselves sitting on the edges of the duckboards, with our feet dangling in the muck and dirt beneath us.
In the above vignette, I make a distinction between, on the one hand, the muck and filth of the farm, which represents the daily grind of Life, and on the other, the house and duckboards on stilts, which represent the condition of one who is spiritually at peace with himself; which condition derives from having enough wealth to not have to worry about the financial problems that afflict the majority of ordinary people, a deeper knowledge of One's Self, and from having a purpose in life. By the daily grind of life I mean not only the daily work we have to do to put food on the table and a roof over our heads, but also having to cope with such as ill health, broken relationships, bereavement and all the other familiar problems that Life throws at us.
Some of us, indeed the majority of us, spend more time totally immersed in this "muck" of Life. The purpose of my blog is to offer my perspective on how each of us can recognize the changes we need to make in our lives to enable us to spend more time enjoying the peace and tranquility of the farmhouse on duckboards and stilts.
If you would like to know more, then inside this blog you will find a unique blend of Internet Marketing and Self Improvement information. I do not claim to have all the answers, but as I said at the top of this page, "knowledge is for sharing" and I am happy to share what I have learned during my life's journey, in the hope that it may be of benefit to others.