6 Steps to Success in Life and Business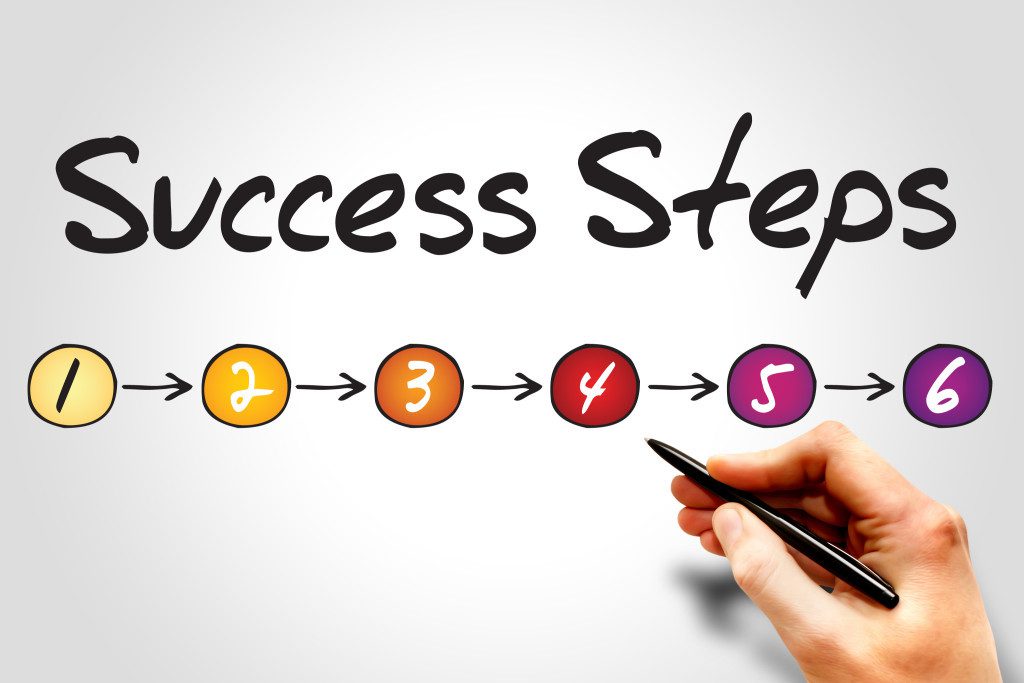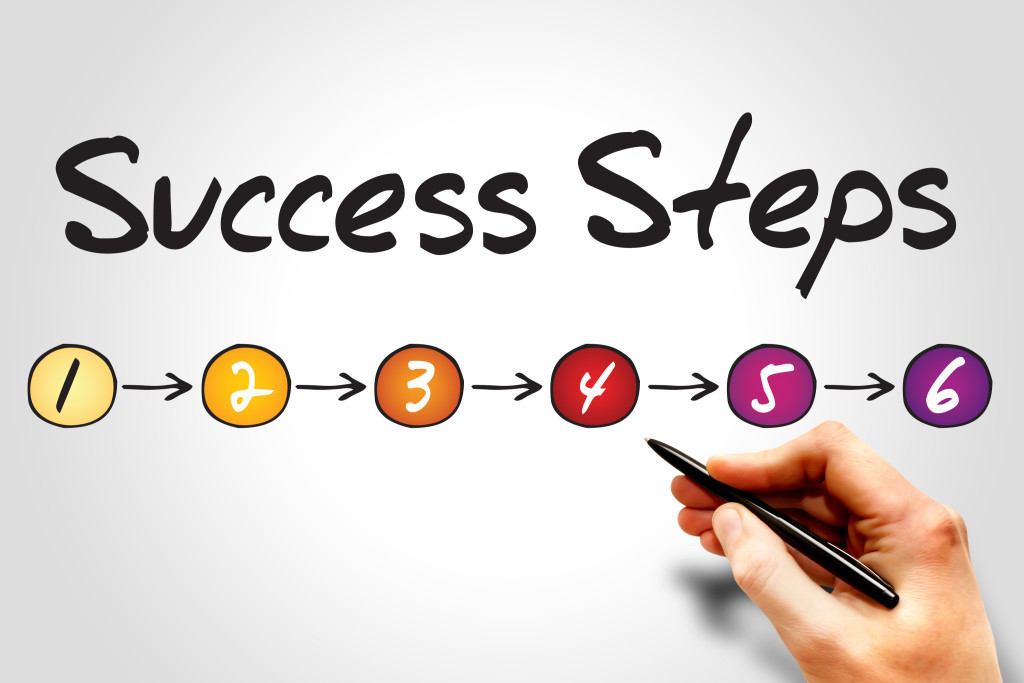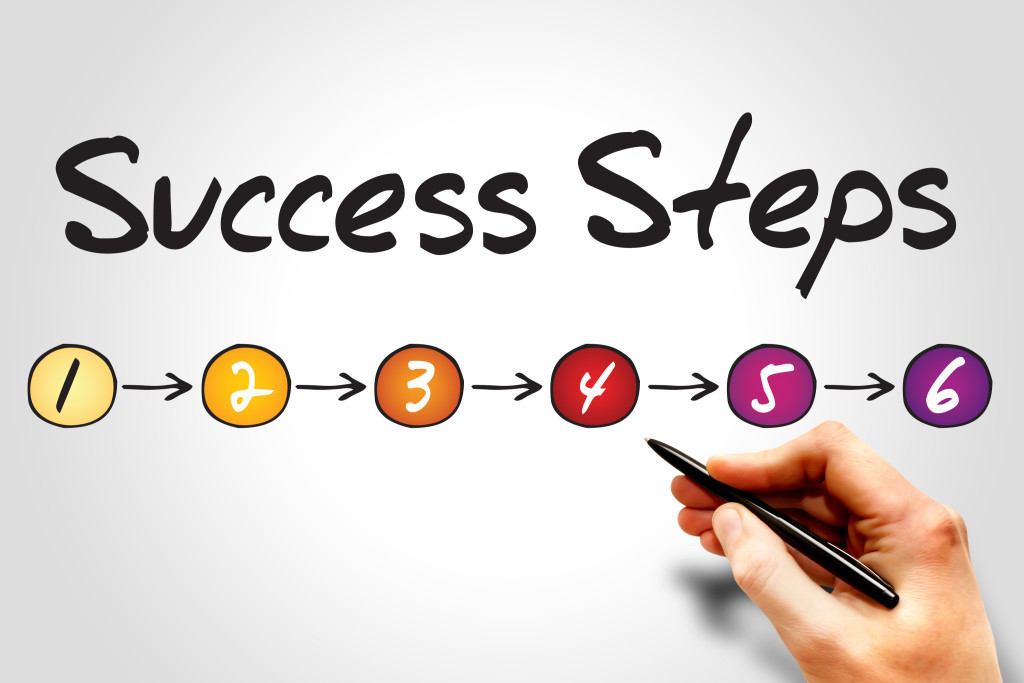 Achieving success in life and business in today's world requires more that motivation and hard work. It begins with the right mind set and requires one to follow a structured, well-tested strategy which helps one to maintain focus, overcome procrastination, conquer frustration and defeat overwhelm.
The key word in the above introductory statement is "structured" and in this blog post we will discuss how to add more structure and direction to the pursuit of your goals. No matter what you want to achieve in life, whether it be related to business or some other aspect of your life, you will discover how to carve out your own path to success.
Defining Your Goal
Before describing the 6 steps to success in business and in life, I want to say a little about the importance of goal setting in the achievement of success. In business and in life you have to be very specific about what you want to achieve. Clearly, if you do not know what your target is then your actions will be aimless and ineffective.
Now the subject of goal setting is a vast area of study all of its own, with volumes of published literature and coaching programs available online. In relation to the success strategy I am about to reveal, we use goals to define the destination of our life GPS. Most people will understand the acronym GPS to stand for Global Positioning System, the device used by aircraft pilots and motorists to navigate their way to an unknown destination. Suffice to say, in our success strategy, the same concept is used to navigate our way to our business and life goals. The subject of effective goal setting and their use in the Life GPS is covered in more detail in the article Navigating Your Way to Success With the Life GPS.
6 Steps to Success
When your life goal and purpose is programmed into your Life GPS and the path to your goal is clearly laid out in front of you in terms of the practical steps you need to take to get there, then the following describes a 6-step plan of execution for the achievement of your goal.
Step 1 – Develop Focus
The single most important trait that most successful people have is their ability to focus. This does not mean locking yourself away from the rest of the world but is more about developing the ability to be mentally focussed whilst managing life along the way. And the way to achieve this is to learn how to identify and filter out the priorities from the mass of distractions.
Priority actions are those that bring you closer to your goal. For example, if you are in the business of Internet Marketing, then priority actions are those that will help to increase your conversions and sales, like setting up landing pages to capture leads and creating ads campaigns to drive traffic to your lead capture pages. On the other hand, spending time on Facebook checking out what your friends are up to or continually checking emails and watching every video that lands in your inbox offering you the next, best solution to all your marketing problems are clear distractions. To be sure, Facebook and email are key weapons in the arsenal of a marketer when it comes to Social Media Marketing and Email Marketing, thus making their use a priority. However, the important thing is to filter out the non- productive use of these technologies.
Step 2 – Lay Out Your Course of Action
Briefly this requires you to:
Get specific about your target
Become clear about your starting point up
Come up with the five to ten critical steps in between
Outline, before you get started, the resources you need to make it happen, expressed in terms of the Time, Money, Assets and People. (Note: You have everything you need to succeed in life and in business.)
When these are in place you can proceed with more confidence about the outcome of your endeavours. More importantly you will be able to see the pitfalls before you come upon them.
Step 3 – Initiate Action
It goes without saying that until you take action then you will not get the results you have spent your time planning to achieve. Initiating action is what it is all about and when opportunity presents itself then you have to jump on it.  Many times opportunities will present themselves at an inconvenient time or will require you to move out of your comfort zone to realize them. This is the time to jump to action as this is the only way to make progress.
Step 4 – Monitor Your Progress
Once you start taking action, then you have to gauge or monitor your progress. When I say monitor your progress, I am not talking about results. These come later. Gauging progress involves checking that you are even moving, let alone moving in the right direction towards your goals.
Step 5 – Hone Your Course.
Honing your course ensures that you stay on track. This may involve making small tweaks to your direction of travel to ensure that you stay on track. The changes you need to make will be instantly recognizable to you as uniquely determined by whatever it is you are pursuing.
Step 6 – Track your results
Whatever your mission, make sure you track your results. Here again I make the distinction between progress and results. Just because you are not seeing results does not mean you are not making progress. In other words, you can make progress without results. However, you cannot have results without progress. You have to make some level of progress to achieve results. Therefore you have to track the results of your actions. If you are doing the work, then the only way you can gauge progress and make those necessary course corrections is by tracking your results.