Positive Transformation is My Daily Practice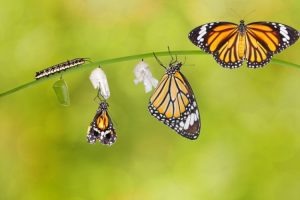 Each day takes me a little closer to realizing my full potential. Life presents me with learning experiences that help me to grow, so every day I try to grow a little more. I identify and work towards virtues that make me a positive person. I do what I am able to chip away at unhealthy habits.
Patience is one virtue that I work towards achieving. There are times when I lose my cool but I readily acknowledge when I falter. I deal with each irritating challenge with a little more tolerance than the one before.
I accept that I am meant to learn a new lesson each time I stumble. I am conscious of the positive steps I make in this regard.
When the stresses of life attempt to interrupt my progress, I make a conscious effort to handle them with courage and resolve. I know that my rewards are greater when I patiently undertake the difficult challenges that face me.
I use the examples of unpretentious children to teach me how to live with others. Each encounter I have with someone is a chance to embrace their soul instead of their outward appearance.
Today, I enjoy my journey towards true positive living. I am committed to making transformations that nourish my soul, mind, and heart. Each successful day along this road is one to be celebrated.
Self-Reflection Questions:
How do my friends and family help me stay on the right track?

How difficult is it to get back on track when my transformation hits a rut?

What are some things I can do to help me practice positive living?