Strengthen the Emotional Bond in Your Relationship with These 7 Actions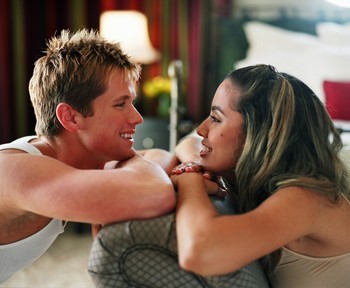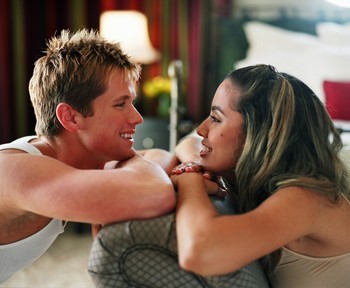 Simple actions can make your relationships emotionally deeper and stronger. It is important to invest time and effort into your relationships, if you want them to last.
Try these strategies:
1. Spend the Whole Day with Your Loved One
Spending the entire day with the person you love is one of the easiest ways of building an emotionally stronger relationship and creating memories.
Start your day by going out for breakfast and doing the activities you both enjoy. Or you can just relax and hang out together at home. The important thing is to spend time together and enjoy it.
2. Create a Special Memory
Do you and your loved one love art or scrap booking? Do you enjoy travelling to explore and experience new locations? A special memory can involve creating an object or an event together.
Deeper relationships are created by sharing experiences with each other.
You can create a painting together, put together a photo album or paint the kitchen. Travelling together will also build new memories.
3. Share Your Secrets
Vulnerability in a relationship can make it stronger and healthier.
Trust is an essential part of a healthy relationship, so it's important to feel comfortable sharing your secrets. You should be able to have confidence that the other person will keep the secret and not share it with anyone else.
4. Share Your Future Plans
Share the goals you want to achieve and your ideas about the future. Listen to your partner's ideas about the future too. Together you can support each other on the path to success and fulfillment.
5. Share Your Favorite Books and Titles
Sharing your favorite books and titles is one of the easiest ways to create a stronger relationship. This allows the other person to learn more about interests and get a deeper understanding of you.
Your favorite books and articles can reveal more than just your interests. They can be mirrors into your soul and reveal thoughts, expectations and beliefs.
You should feel comfortable sharing your reading material. Do not worry about judgements or arguments that may result from your loved one reading these items.
6. Discuss Your Past
Have you opened up about your past? Conversations about the past can help you bond by sharing details of your history. The other person can learn more about you and your personality.
You may want to share the stories that are hidden from others and discuss past mistakes or other issues.
7. Use Technology to Stay in Touch
If you can't see each other on a daily basis, use technology to communicate as often as possible. Your phones, tablets and other devises can help you stay connected.
Ongoing communication is a key part of emotionally strong relationships
You can use the traditional phone to stay in touch or turn o Skype, video chat, texts, emails or social media.
Chose the devices that work best for you.
Make the effort to strengthen your emotional bonds. Relationships can wither and stagnate if you don't take action to keep them fresh, alive and exiting. You rewards will be well worth it.